The current travel restrictions have put paid to many planned holidays abroad. We want to help lift the gloom and get you in the summer spirit, which is why we're offering extra rewards for getting active as you experience the sights and sounds of your local area.
Whether you're doing the tourist trail in your own town, picnicking in the nearby park, or attending a friend's BBQ, we want you to Stay Active on Staycation by choosing to walk, run or cycle to your destination.
From 1st July – 26th August, on top of your regular Get Active points you can earn:
20 BetterPoints for walking, cycling or running at least 10 minutes in one go (up to 2 times per day), which will also get you…
10 BetterTickets into our Stay Active on Staycation prize draw. At the end of the challenge, we will be giving away:
A £75 Virgin Experience Day gift voucher
A £50 Virgin Experience Day gift voucher
A £25 Virgin Experience Day gift voucher
From adventurous outings to relaxing retreats, prize winners will have hundreds of local activities to choose from.
Plus, there will also be some surprise walking, cycling and running rewards for a select few. Stay Active this summer to be in with a chance of claiming these rewards.
There are summer streak medals to be won too…
Across the 8 week challenge you can get your hands on a series of summer holiday-themed medals for staying active on consecutive days. If you walk, run or cycle for at least 1/2 a mile on…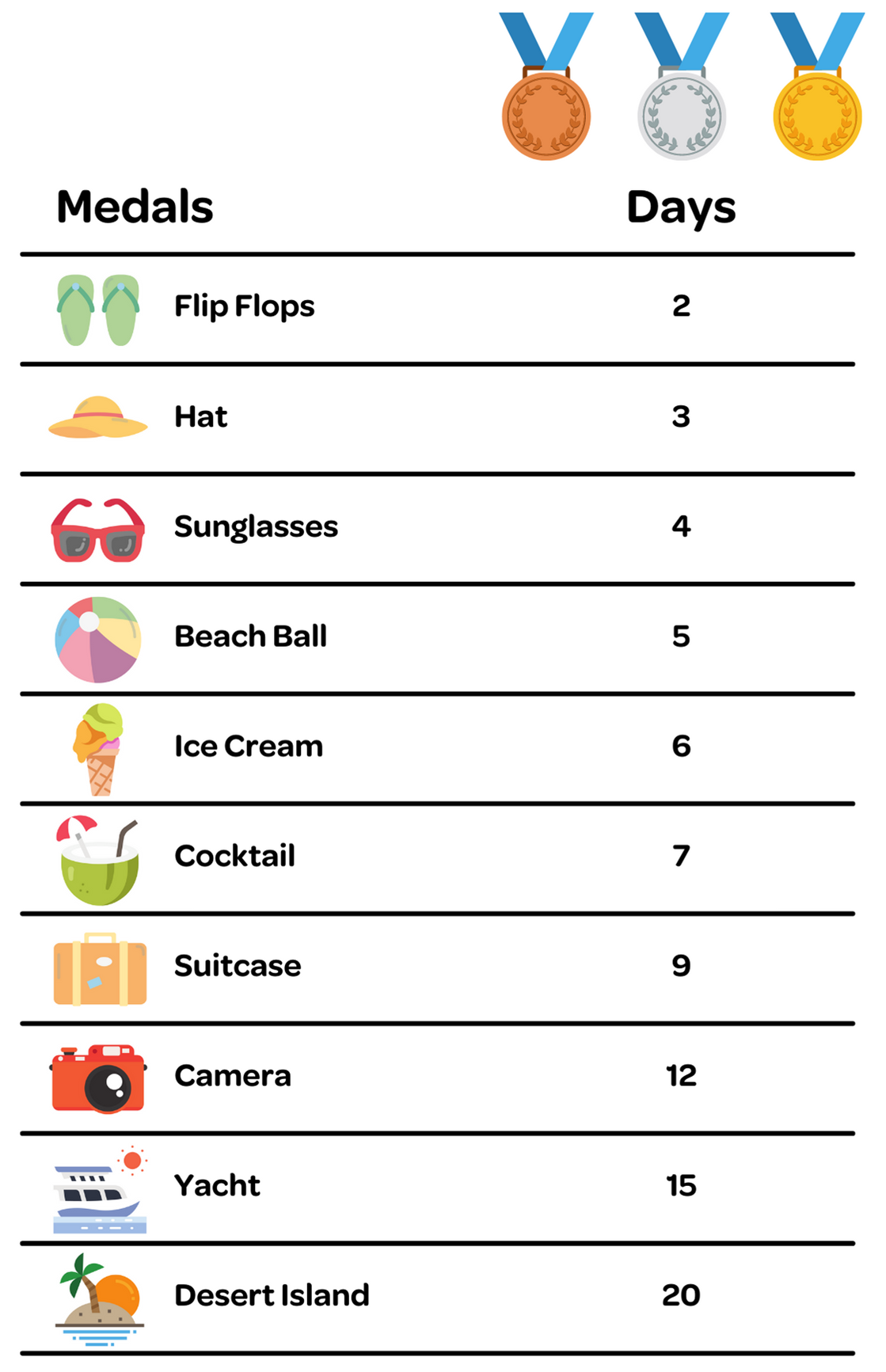 So limber up and get ready to Stay Active from Thursday 1st July!
To download the app head here