For Sam, being active was not top of the agenda before discovering the BetterPoints app. She has her daughters to thank for changing the family's travel habits for the better. Here is what she had to say about the Get Active in Ebbsfleet challenge and the positive impact it has made:
Before joining Get Active in Ebbsfleet, what was your level of physical activity like?
"I didn't have the best fitness levels before I came across the app. My daughters joined BetterPoints first of all and said good things about it, so I thought I would give it a go. I have not looked back since. It is a great motivation to gain points and receive prizes for getting active.

My daughters and I have created a competition to see who can get the most points between us. It looks to have worked as we're walking and cycling a lot more, whether individually or as a group. I have encouraged my friends to get on board with the app too.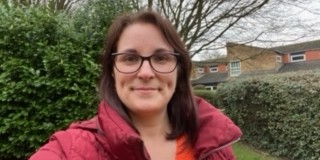 How has the BetterPoints app influenced your travel habits?
It has certainly changed my travel habits and those of my family. For instance, we're walking or cycling to school now. I am using the car a lot less especially for those trips where I can get there on foot, whereas before I would use it 7 days a week.
What health benefits have you noticed as a result of being more active?
I am definitely feeling a lot fitter and less tired. I feel more motivated physically and mentally than I once did. Getting a dose of fresh air is really addictive!" – Sam N, New Ash Green
A big thanks to Sam for sharing her story with the BetterPoints community. We are proud to work for a company that makes such a difference in people's lives. She was picked to be our 'Ditch the Car Star' for January 2021.
We want to share more great user stories like Sam's, so we are offering you a chance to shine and win 25,000 BetterPoints too. Look out for an invitation to share your story in the coming weeks.
To see the original storey head here